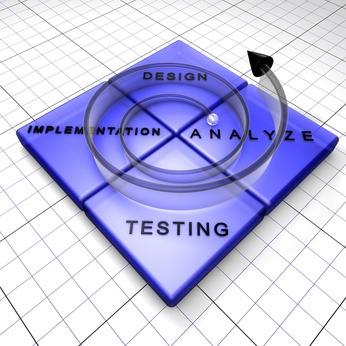 Voici venu le temps d'obtenir le logiciel que vous désirez ... vraiment ...

C'est-à-dire qui correspond exactement à vos besoins,
aujourd'hui, demain et plus tard.

Spécialisés dans les domaines industriels et de gestion,
nous sommes à même de vous développer votre logiciel
sur demande, selon vos spécifications.

Plus d'une décennie d'expérience de développement,
de design logiciel, de projets à court et très long terme,
nous permettent d'appréhender sereins les challenges.






Now is the time to get the software you really want ...

That is to say that exactly matches your needs, today, tomorrow and beyond.

Specialized in industrial and management, we are able to develop your software upon you request, according to your specifications.

More than a decade of development experience, software design, project short and very long term, allow us to understand the challenges serene.